You are here:  

2011 – Iqaluit, Canada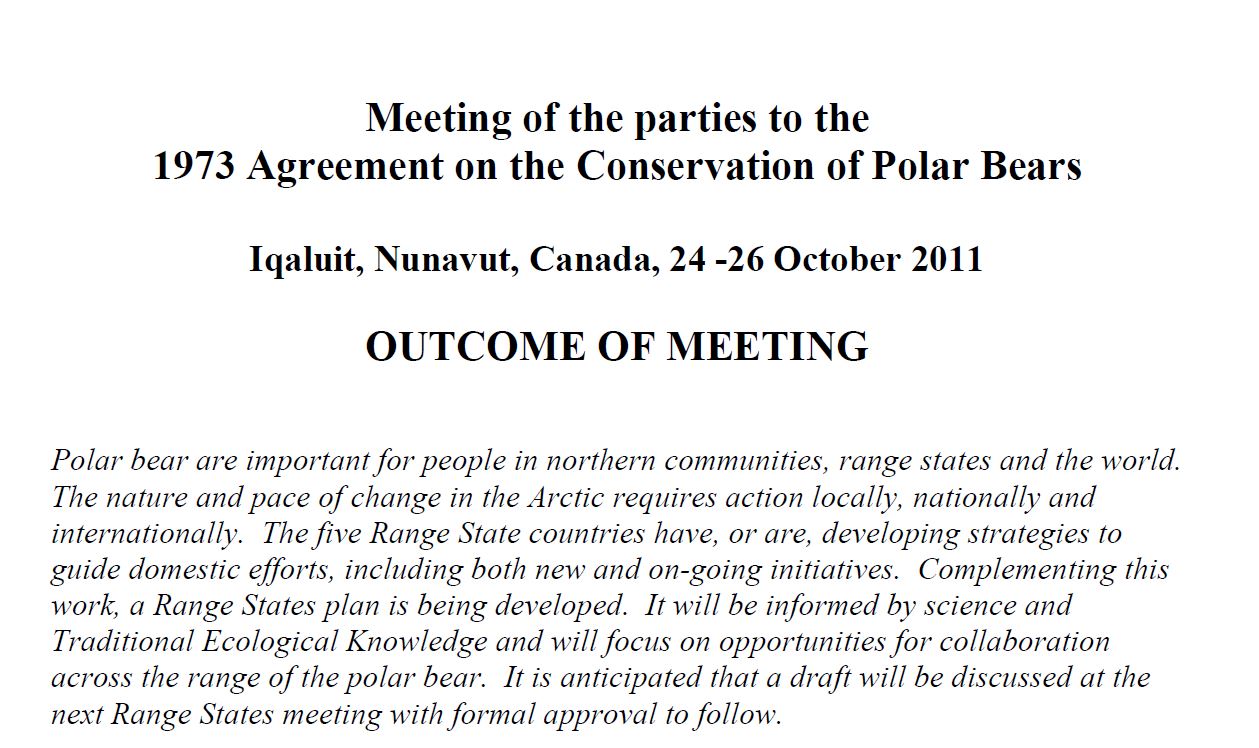 The Agreement on the Conservation of Polar Bears was concluded in Oslo, Norway, on November 15th 1973. The Range States comprises Canada, Greenland, Norway, Russia and the United States of America.
As agreed upon at previous meetings (USA 2007, Norway 2009) the Range States, in accordance with the provisions of the Agreement, including Articles VIII and IX, decided that meetings under the Agreement should be held on a biennial schedule or otherwise as agreed to by the Parties.
| | |
| --- | --- |
| File Name: | 2011_Iqaluit_Meeting_Outcome_Document.pdf |
| File Size: | 32.23 KB |
| File Type: | application/pdf |
| Hits: | 4182 Hits |
| Created Date: | 01-10-2018 |
| Last Updated Date: | 01-10-2018 |