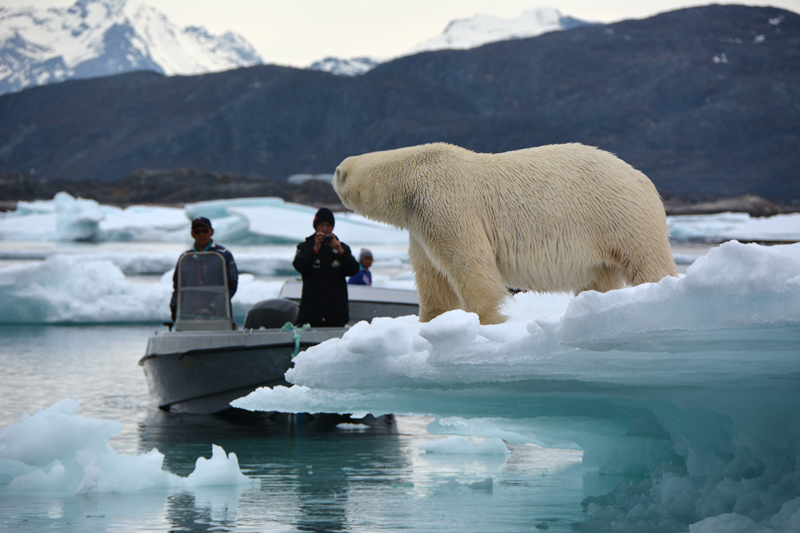 Photo credit: Henrik Hansen
The Range States Communications Working Group has been tasked with all Circumpolar Action Plan (CAP) operations related to communications activities, from developing the Range States website to communication materials such as educational resources related to polar bear biology, status and conservation.
Over the course of the first 2-year CAP Implementation Plan (2015-2017), the Communications Working Group developed a Range States Communications Plan that included regular information updates about the outcomes of the CAP to the Range States. This communications plan contains a strategy on climate change in order to bring global focus to the threat to the Arctic and to polar bears, as well as the need for the global community to reduce GHG emissions.
During the period of the second 2-year Implementation Plan (2018-2020) the Communications Working Group will continue to communicate the work being done by the Range States to implement the CAP, and to communicate to the public, policy makers, and legislators around the world the importance of mitigating GHG emissions to polar bear conservation.